Adding Miscellaneous Files
To manually add files to the compiled project file, use the Miscellaneous Files property on the Application page of the Project Property pages.
Browse the Miscellaneous Files property to open the Deployment Files Editor window.



Click Add to add a file member. The new blank member is displayed in the Members group box with index 0. The properties for the file member appear under Properties.

Click Browse in the File property to launch the Open window.

Go to the file you want to include and select Open. The Open dialog closes and the name of the file you selected is displayed in the File property and in the Members group box.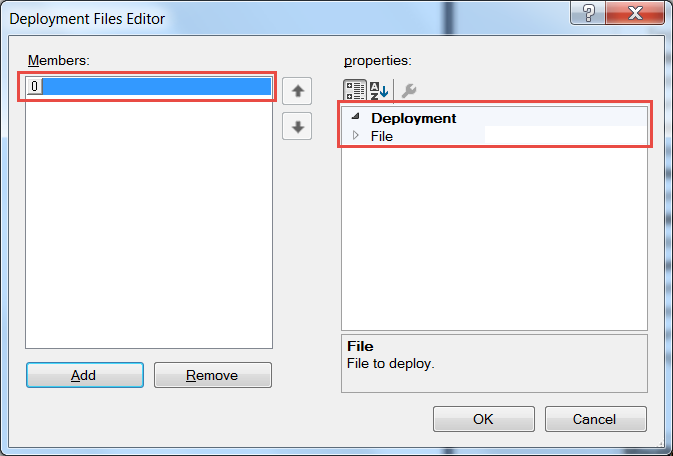 ---
Privacy | Trademarks | Terms of Use | Feedback
Updated: 18 June 2020
© 2016 - 2020 Pegasystems Inc.  Cambridge, MA All rights reserved.