Event Logging - Entry Point Logging
To enable logging of an automation Entry Point the event log, set the LogEvents property to True on the Property grid for the entry point. The system writes event messages to the log file you defined in the Event Log Configuration.
Note: The user running a project which uses Entry Point event logging must have adequate system privileges to write to the Windows Event log.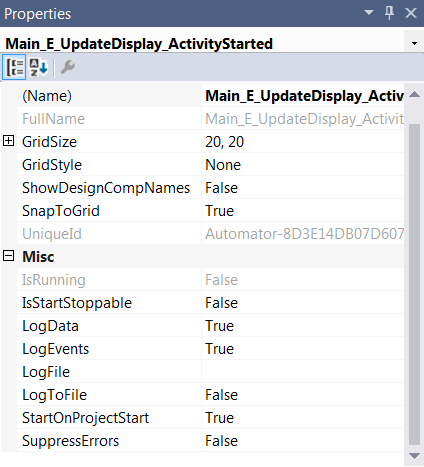 By default, the LogEvents property is set to False on entry points. Here is an example event message from the execution of an entry point:
"Entry point 'Execute' execution completed:"
Related information
---
Privacy | Trademarks | Terms of Use | Feedback
Updated: 18 June 2020
© 2016 - 2020 Pegasystems Inc.  Cambridge, MA All rights reserved.