CallScript Editor Dialog
Here is an example of the CallScript Editor, which you open by browsing the Script property for the component. In this example, two tokens are used for dynamic input to the CallScript.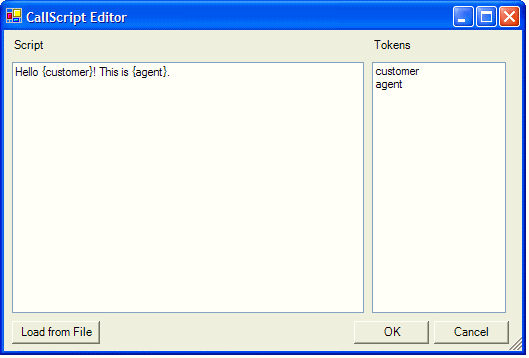 ---
Privacy | Trademarks | Terms of Use | Feedback
Updated: 18 June 2020
© 2016 - 2020 Pegasystems Inc.  Cambridge, MA All rights reserved.